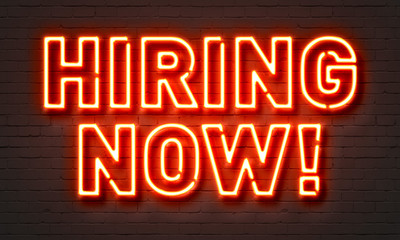 O & P FABRICATION ASSISTANT TECH NEEDED:
We are currently looking for an out going, motivated person who has experience and hand skills with machinery and tools.  Job is fast paced as well as the environment surrounding the job.  Candidate will work with other technicians, but is expected to problem solve independently as well.  Being PUNCTUAL is a MUST.  Job is required to work with multiple chemicals and in dusty situations.    Candidate must follow instructions and be able to take constructive criticism.   Email questions and resumes to Justin@augustaprosthetics.com
ABC CERTIFIED ORTHOTIST WITH  GA COMPOSITE MEDICAL BOARD LICENSE
AOPI Orthotics and Prosthetics, Inc., has an immediate opening for an ABC certified orthotist in Athens, GA .  Candidate must have a strong work ethic, provide the highest quality patient care and follow ABC compliance.  Candidate must be computer savvy, work at a fast pace, and be able to work independently fulfilling their responsibilities.  Email resumes to tina@augustaprosthetics.com
EVENTS
 HALLOWEEN WITH HEART
AOPI participated in Halloween with Heart. An event for special needs children. The kids were all dressed in their spooktacular costumes. It's a great event and we plan to do it again next time.
Tripp Rice, CP and Mike Rice along with  Jim Hughes, CP, Vivian Rice and other prosthetist and technicians traveled to Queretaro Mexico for a mission trip in August 2014.
"It was great dong what I love best and not having to worry about administrative paperwork, insurance companies , etc.  The amputees were so appreciative and I loved working with them.   Awesome city and Awesome people of Queretaro.",  said Tripp Rice.
AOPI PROUDLY SPONSORED THE SKI CLINIC AT LAKE THURMOND JUNE 2014 CHAMPIONS MADE FROM ADVIRSITY
AOPI IS PROUDLY SPONSORED CHAMPIONS MADE FROM ADVERSITY  3RD ANNUAL CHILI COOK OFF.  We are so proud of our staff and all the members of the public that endured the cold weather to support such a great cause.
*****************AOPI in the News ********************************
from WISTV.COM  :Lost limb won't break the spirit of man saved by soldiers  http://www.wistv.com/story/25599699/lost-limb-wont-break-the-spirit-of-man-saved-by-soldiers?clienttype=generic&mobilecgbypass
from The Augusta Chronicle:  Prosthetic business helps athletes and others get back in action
from The Augusta Chronicle:  Custom prosthetic helps Augusta dog keep up
from The Augusta Chronicle:  Amputation, nerve damage won't slow Aiken man